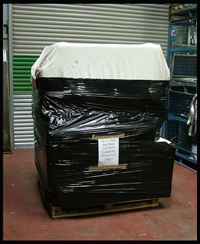 We offer clean labelled
robusts, pallets.
Size (m) wdh 1.2 x 1.0 x 1.2
(ft) 4" x 3'3" x 4"
At STORE IT we know moving is stressful.

So let us lend you a hand; from boxes for your bits to tips for your moving day.

Take a look at our FAQ's.
Call us for some FREE friendly advice.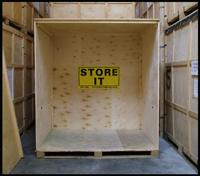 An Example of Our Crates
Large:
(m) wdh 2.2 x 1.52 x 2.3
(ft) 7'2" x 5'2" x 7'6"
Small:
(m) 2.2 x 1.52 x 1.4
(ft) 7'2" x 5'2" x 4'8"